Last modified: 05/01/2021
Please be informed that there are no changes with regards to entry regulations to Hungary as of 5 January 2021, including information on vaccinated individuals. The currently valid regulations can be found and read below. As soon as we receive information with regards to travelling for those who are vaccinated, we will publish it on this website. 
As of 1 September 2020, new travel regulations will go into effect based on government decree 408/2020 (VIII. 30). This is replacing the previous decree no. 341/2020 that is effective until 31 August 2020. The full text of the new decree can be found in Hungarian in Hungary's Official Gazette, issue No. 195 / 2020. 
A few key points about the new regulations:
The decree abolishes the previous "colour-based" system.   
The restrictions (neither regarding entry or isolation) do not apply to those passengers who can prove with authentic documentation that they recovered from COVID-19 within the last 6 months.
As a main rule, non-Hungarian citizens may not enter Hungary unless they fall into one of the categories of persons that are treated equally to Hungarian citizens or are granted an entry permit by the Hungarian Police (see below for details)
Everyone entering Hungary must undergo a medical examination at the point of entry and as a general rule, and 10-days of self-isolation is mandatory (in case infection is suspected, quarantine will have to be fulfilled at designated facilities, non-Hungarians will be refused entry).
| | | |
| --- | --- | --- |
| Citizenship | Entry ban | Isolation |
| Hungarian | No | Yes – 10 days |
| Non-Hungarian | Yes* | Yes – 10 days |
*Exceptions may be granted by the Hungarian Police based on a pre-defined list of categories
---
REGULATIONS FOR HUNGARIAN CITIZENS
Note: The following persons are treated equally to Hungarian citizens:
Non-Hungarian first-degree family members of Hungarian citizens (relationship must be proved by official documents in English),
Non-Hungarian permanent residents of Hungary and their family members,
Non-Hungarian citizens holding a valid residence permit (i.e. permits that have been issued for a period longer than 90 days).
Official sport competitors or managers accredited to Hungarian sports organisations as defined by the law governing sports, when coming back from an international tournement organised abroad
Sports competitors returning to Hungary after participating in competitions abroad who possess an official invitation letter from a sports organisation
Hungarian citizens arriving to Hungary are obliged to go into 10 days of isolation. The place of isolation (in case there is no suspicion of infection) is:
The person's official address (to be proven by the address card – lakcímkártya)
If the person does not have an official address in Hungary and did not notify the authorities that she/he officially resides abroad, a designated quarantine facility by the authorities
If the person is officially residing abroad (the address card states "foreign address"), the place of isolation may be at a requested address (if deemed acceptable by the authorities)
---
REGULATIONS FOR NON-HUNGARIAN CITIZENS (including EU citizens)
Non-Hungarian citizens as a general rule cannot enter Hungary.
Exceptions from the entry ban are defined by the law: 
Business-related visits are permitted without entry permits or quarantine obligations if the business purpose is authentically proven. Detailed guidelines, as well as a sample registration form for this can be found on the website of the Hungarian police.
Members and management/technical staff of sports teams or cultural events may enter Hungary without special entry permits if they present official documentation of participation at the event and have a negative COVID-19 PCR test made within 3 days of their entry to Hungary 
Participants (audience) of sports events or cultural events organised in Hungary may also enter Hungary if they present official participation documentation (tickets) and have a negative COVID-19 PCR test from within 3 days of their entry to Hungary 
In duly justified cases, exemptions other than the ones above are set by the regulations (e.g. pursuing studies) and entry may be allowed. on request with a permit issued by the Hungarian Police. Granting such a permit is at the sole discretion of the Hungarian Police and it must be filed electronically in English or Hungarian at least 5 days before the planned departure. The link to request the permit can be found at: https://ugyintezes.police.hu/web/guest/uj-ugy-inditasa/. 
If the permit is granted, the foreigner must go into 10 days of isolation upon arrival.
---
EXEMPTION FROM ISOLATION:
Exemption from quarantine may only be requested after starting isolation in Hungary, by requesting 2 pc. COVID microbiological (PCR) tests at licensed laboratories in Hungary within 5 days, at least 48 hours apart from each other. For more information on this process, please click here.
The first test can be replaced by a PCR negative test results (in English or Hungarian) carried out in any of the Schengen Members States, US or Canada. PCR tests results carried out in any other countries are not recognized or accepted for the process.
---
IMPORTANT NOTES:
Students are requested to visit this link for more information.
Calculating quarantine: with regards to the mandatory 10-days isolation period, kindly note that the date of travel (entry to Hungary) is considered day 0, the 10 days start on the day after. 
If your previous police entry permit is referring to a government decree that is no longer in effect (has been repealed), you must request a new entry permit from the police.
There is no age-based exemption regarding the PCR tests: in case of isolation-exemption with PCR tests, PCR tests are required for all passengers regardless of their age.
Regulations may change at any time, please always check the latest Government Decrees regarding entry restrictions
Government Decree no. 450/2020 (X.5.) published on October 5 2020 regulates entry from Slovakia, Poland and the Czech Republic to Hungary for Hungarian citizens, as well as citizens of the aforementioned countries.  
---
TRANSITING VIA HUNGARY:
Foreign citizens arriving from abroad who only wish to transit can enter Hungary without a special entry permit if they undergo a medical check upon entry and such a check does not reveal the suspicion of infection. Furthermore as a general rule, the transiting passenger must provide satisfactory proof of the objective and destination of their travel.
Transiting at Budapest Liszt Ferenc International Airport is possible without leaving the terminals if the traveller presents a valid, ongoing/connecting flight ticket and may not stay for longer than 24 hours.
Transiting through Hungary via land is only possible if the traveller can confirm and prove that their entry to the destination country and neighbouring country of Hungary situated in their route is ensured. As an example, a confirmation/booking from an "official" transport company should be presented. We recommend contacting the Airport Police (contact details below) with specific questions by attaching the relevant documentation. Foreign citizens arriving from abroad can only use the designated border crossing points and route to transit, can only stop at rest areas designated for transit traffic, for a reason essential for transiting - especially for sanitary or technical reasons -, and are obliged to leave the territory of Hungary within 24 hours. http://www.police.hu/en/content/humanitarian-corridor.
---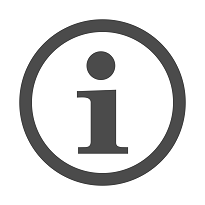 For more information please see the relevant page of the Hungarian Police or with other specific questions, kindly contact the Budapest Airport Police Directorate (ugyelet@rri.police.hu  OR +36 1 290 3121).